Are you a roofing company owner looking how to get roofing leads? If so, you have landed on the right page. Roofing leads are the lifeline of your business and its sales cycle. When asked, various roofing business owners agreed on one thing; they all want more leads for their roofing business. Roofing leads are key to the success of your roofing company.
So what's the Best Roof lead generating source? Let's first talk about the 8 traditional roof leads channels. How traditional roofing companies get leads:
Canvassing
Direct Mail
Pay per click (google ads)
Facebook and Instagram
Email Marketing
Trade Shows
Local Events
Third Party; Homeadvisor, Yelp, Thumbtack, Angies List, Nextdoor
Most of these traditional lead generating channels require a lot of working hours and in some cases a lot of employees.
Canvassing;
Canvassing means people you employ walking for hours in neighborhoods through all kinds of weather. You have to hire, train, pay wages, allocate a vehicle and gas just to get the employee started. Still, success is not guaranteed. A canvassing job position has a high turnover rate, with most people staying in this work position less than 12 weeks.
Direct mail;
Do you actually read your home mail? I know all my bills are on auto pay, and most of the mail I receive in my home mailbox is junk and takes 1 min of my time before going into the trash bin.
Pay per click (google ads):
Google ads for roofing leads are successful (if you can afford it). Pay per click is the most expensive roof lead generating channel with most roofing companies having a spend budget anywhere from $10,000-$20,000 per month.
Facebook and Instagram;
Facebook and Instagram are great for roofing leads, but they take time. The reason? People will need to see you, and your authentic self posting and connecting daily. They won't contact you when they follow you, but rather when they need your services.
A roof is a need that comes up every 20-30 years or after a major storm. I would encourage you to use social media to post, be real and authentic, and to create a community around your services.
How to get roofing leads: Email marketing:
Email marketing is smart and effective. However, it requires constant strategy and planning so you do not come off as spamming your clientele. You want to use email marketing to allow past and future clients to continue thinking of you especially during holidays and special promotions.
Email marketing is successful for roof lead generation as long as you have a long tail strategy. You should not be using email marketing, if you want your phone to ring today, but rather if you want your phone to ring 6 months from now.
Trade Shows:
Trade shows are expensive when you factor in the booth cost, the displays and the people working the long hours. But, I love trade shows. Trade shows allow you to meet your customers on neutral grounds. There is less pressure on both parties, which means more time for chemistry to build and for you to get to know each other.
Our pro tip for trade shows is that if you are going to purchase a booth for a home show, you should have a unique angle and sales pitch that makes you stand out for the rest. Don't focus on just what your roofing company offers or products you use, instead go deeper and find a way to highlight the things that make your roofing company truly better than the competition.
Third Party Leads;
This is a touchy one. Everyone has different opinions, but one thing we can all agree on is that third party roofing leads get you in front of a potential customer as soon as tomorrow. The downside to third party leads is that it won't be just you. Third party roofing leads are usually shared between 3-5 roofing contractors at the same time.
Also, the client that you are meeting has likely done zero research on the companies or products. This type of client is comparing everyone on price and price alone. This makes the sales process tougher for your roofing sales people and the lead quality low.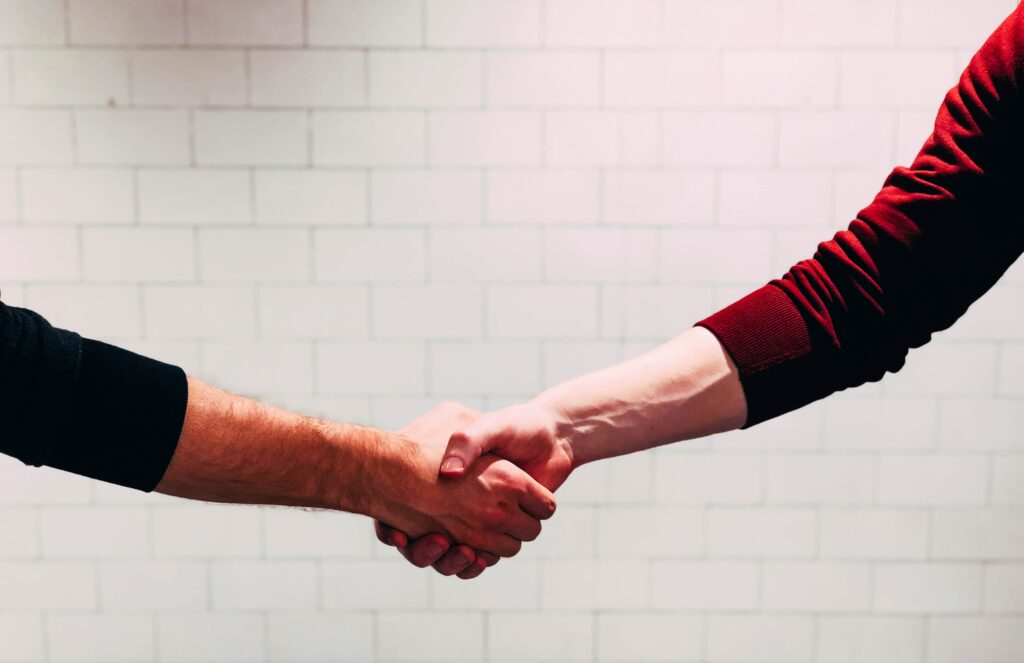 But what if there was a better way?
Welcome to Branding for Roofing Leads. The only Roofing Lead investment that gets better with time, just like fine wine.
SEO
Social Presence
Podcast
Public Speaking Events
Local Community Events/ Networking Groups
Youtube
Local Charities and Community Organizations Partnership
Branding for roofing leads is the secret sauce that has made many newer roofing companies successful and reach high millions in sales in a short amount of time, a number that may have taken older companies going the traditional route years to achieve.
Branding for leads requires one or a few key people within your roofing company to become the lead generating channels. This means that these key individuals will be responsible for these events and strategies.
How to get roofing leads: SEO;
Search Engine Optimization is King. The key to people coming to your roofing website, staying there, learning there and contacting you when ready. SEO is your key sales partner, a partner that ensures that the sales pitch and education of the service and product has begun before the client has met with your sales team.
SEO is also something that ages like fine wine, with every single dollar that you put into SEO, it only gets better with time. The same can't be said for any of the traditional roofing lead channels that we previously discussed.
I would encourage every roofing company owner to have an SEO strategy around their website that focuses on key roofing search terms and local inquiries. To get better acquainted with SEO read how SEO helps you dominate here.
Social Presence:
You as an owner or manager are a local celebrity so start thinking like one. We encourage you to have public social media accounts where you share your life and work life balance. Make people within your community get to know you and respect you.
This will ensure that whenever they know someone who needs a roof, they will mention your name and help your company get referrals. Social media is free, and a perfect example of branding for leads. You are the expert, so show them.
How to get roofing leads: Podcast:
Podcasts are another great example of branding for roofing leads. Talk to people, guide them and share your insights on various topics. You can have it be roofing related, but keep in mind that you don't have to only talk about roofing.
You can talk about business, and the struggles you overcome each day within your roofing business. Podcasts require your time and effort, but they are free and another great way to get branded roofing leads for free. To get started just research Roofing podcasts within your community and ask them if you could be a guest speaker.
Once you have a few podcasts under your belt, I guarantee you will be asked for future ones. If you find that Podcast works well for you, you can always record your own podcast and upload it to all major streaming platforms. Podcasts can be repurposed within your websites or shared with your clients to educate them on different topics.
Public Speaking:
If you find you love podcasts, you should also consider stepping out and taking the stage in person. Public speaking is free and another great way to brand for roofing leads. You can start small by speaking at a local school event or business chamber event.
I would recommend you start seeking events that are currently happening where other local business owners within the community are speaking and ask how you could get involved in a future event. Public speaking is all about getting booked for one event. Once you have one successful event completed, the rest will follow.
After you speak, people will come to thank you and often they will share their information with you and it will often lead to a future meeting where you can connect and learn more about each other. Remember that network is net worth, you never know who you will connect with.
How to get roofing leads: Local Community Events/ Networking Groups:
Just as it was stated previously, network is Net Worth. I would say you should be obsessed with all the networking groups within 10-15 miles of your business, and I would make it your mission to sign up and get involved. You want everyone to know you, your brand, and what you do. Most importantly by showing up each week, you want the people in your community to remember and think of you.
If you do show up at local events and networking groups, make sure to leave the sales pitch in the car, no one likes a person that has a hidden agenda. If networking is genuine, it will work. Just remember, these are the people within your communities and they will always be your biggest cheerleaders when people ask or say they need a roofer in a town facebook page.
Youtube:
If SEO is King, then Video creation is his Queen. This is the number 2 most important channel for branding for roofing leads, but the reason it is not at number 2 on my list is because sadly not everyone has time to create and post videos. Videos capture the attention of a viewer and keep them there. If you are comfortable with video creation, then make video your number 2 priority for branding for roofing leads right after SEO.
Video will give your expert status and get you recognized by many consumers, and who knows maybe you will become not just a local roof celebrity but maybe a national one too. Think about TIKTOK and Instagram and how video creation on these platforms as well as YouTube shorts can get you an Insta boost.
How to get roofing leads: Local Charities:
Showing everyone that you are here for the long run and here to support all others within your community gets you recognized and respected. Volunteering or sponsoring events for your local shelters or non profit organizations gets the attention of your community and your employees. People want to support businesses that are socially responsible and employees want to work for businesses that care.
Find local charities that you can pledge your time and whatever amount of money you are comfortable with, and stay with it year after year. This won't be instant leads, but it will be leads that get your recognition and respect. Leads that show your values and mission. Mission driven business creates legacy.
Now branding for leads does not mean you have to do everything we have talked about. Instead you should consider all the roofing lead channels you are comfortable with and the ones you are going to be consistent with. Nothing in roofing lead generation will work if you are not consistent with it. Results come to those who show up everyday, putting in the same amount of each day in. Branding is a long game, you have to be committed and you have to be in it for the long run.
With that, branding is a game changer. Branding makes the roofing company have a stronger reputation, stronger community presence, and a more fluid sales process.